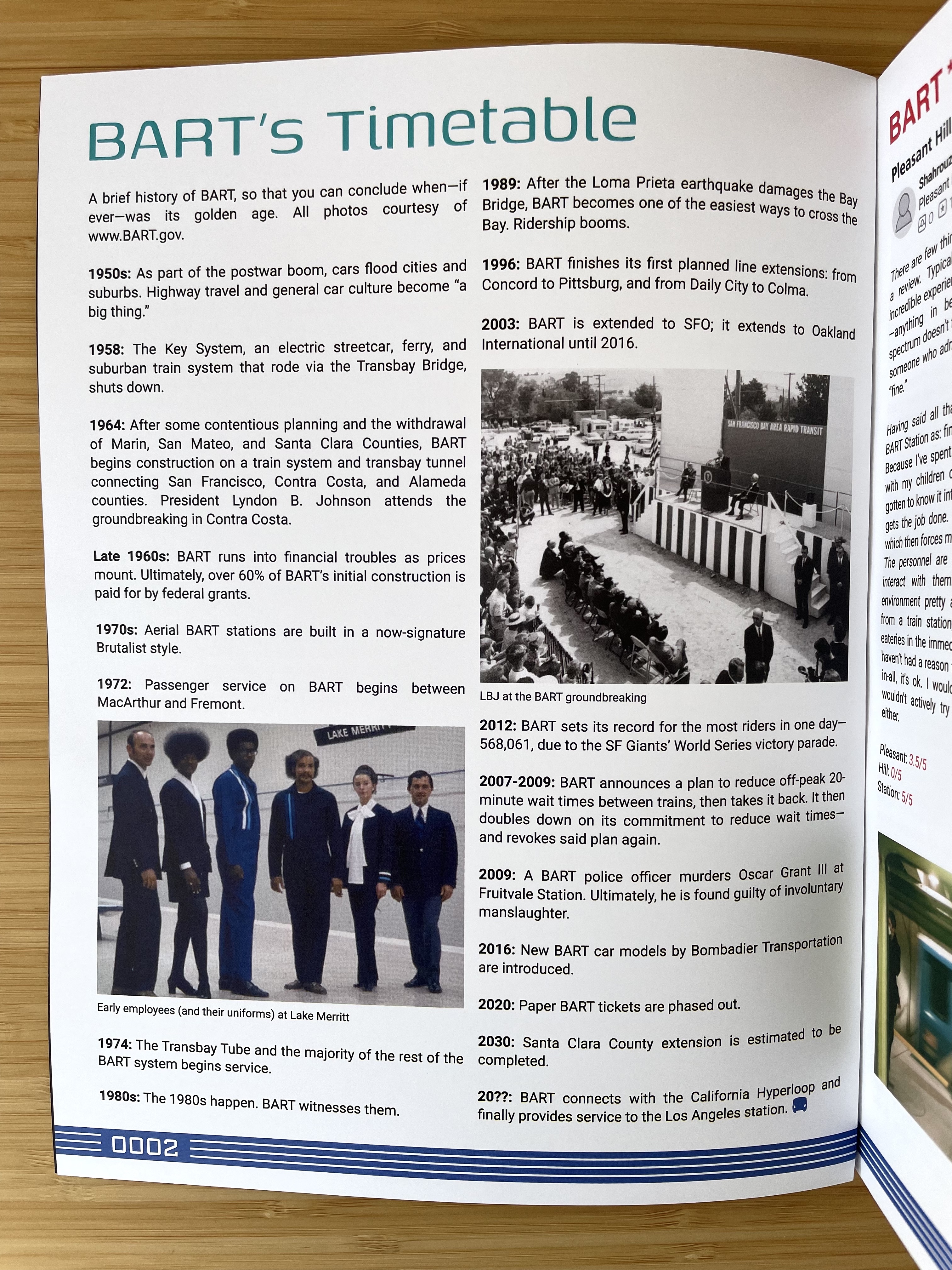 A zine that asks the question: "Is BART a metaphor for the Bay Area, or is it just a train?" Featuring writing, comics, memoirs, songs and more by artists and children of the Bay Area.
pages: 64
dimensions: 8.5" x 11"
published: October 2022
The "Friend of the Zine" option fully covers our costs—select "Regular Girl" if you prefer to pay cover price.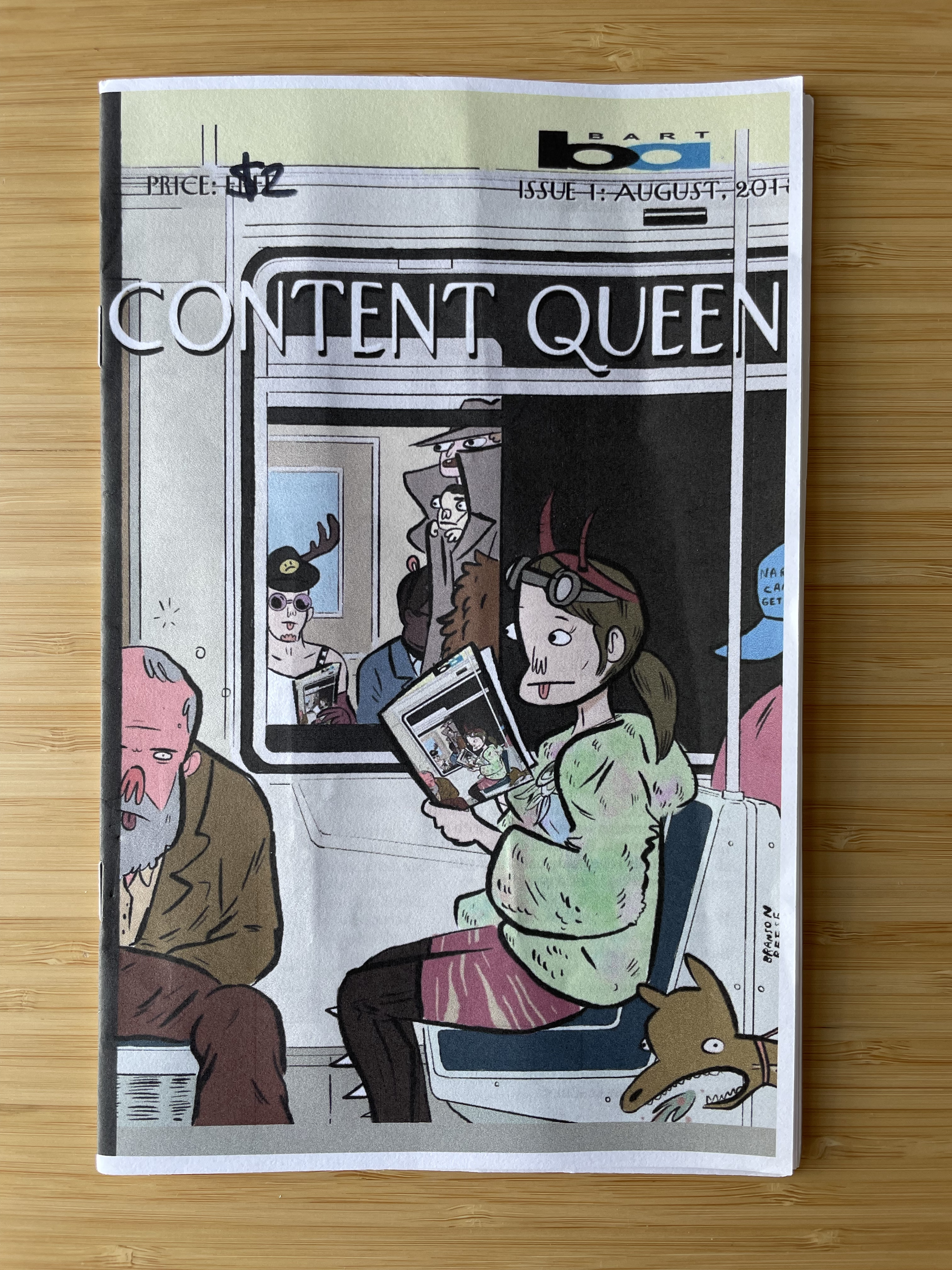 The first issue of our first zine. An iconic
New Yorker
-inspired cover by Branson Reese and layouts (and words) in the style of
YM, JANE, VICE, Goop, Bon Appetit
's not-quite-notable masthead, and then some.
pages: 16
dimensions: 5.5" x 8.5"
published: August 2018
Content Queen Issue 2

With a cover reminiscent of our past as dELiA*S models, Issue 2 features art by Jesse Rimler and columns in the style of VICE, Goop, MAD, Highlights, JANE, and more.

pages: 16
dimensions: 5.5" x 8.5"
published: April 2019



Content Queen Issue 3

In which the co-editresses of CQ check our privilege and honor our male readers with a Guys Issue. The Guys issue asks: "What do guys do at work all day?" Featuring a cover by man Tim Belonax and a guest column by man Eric Marshall and work in the style of Cosmopolitan, n+1, and, as always, Highlights.

pages: 16
dimensions: 5.5" x 8.5"
published: November 2020