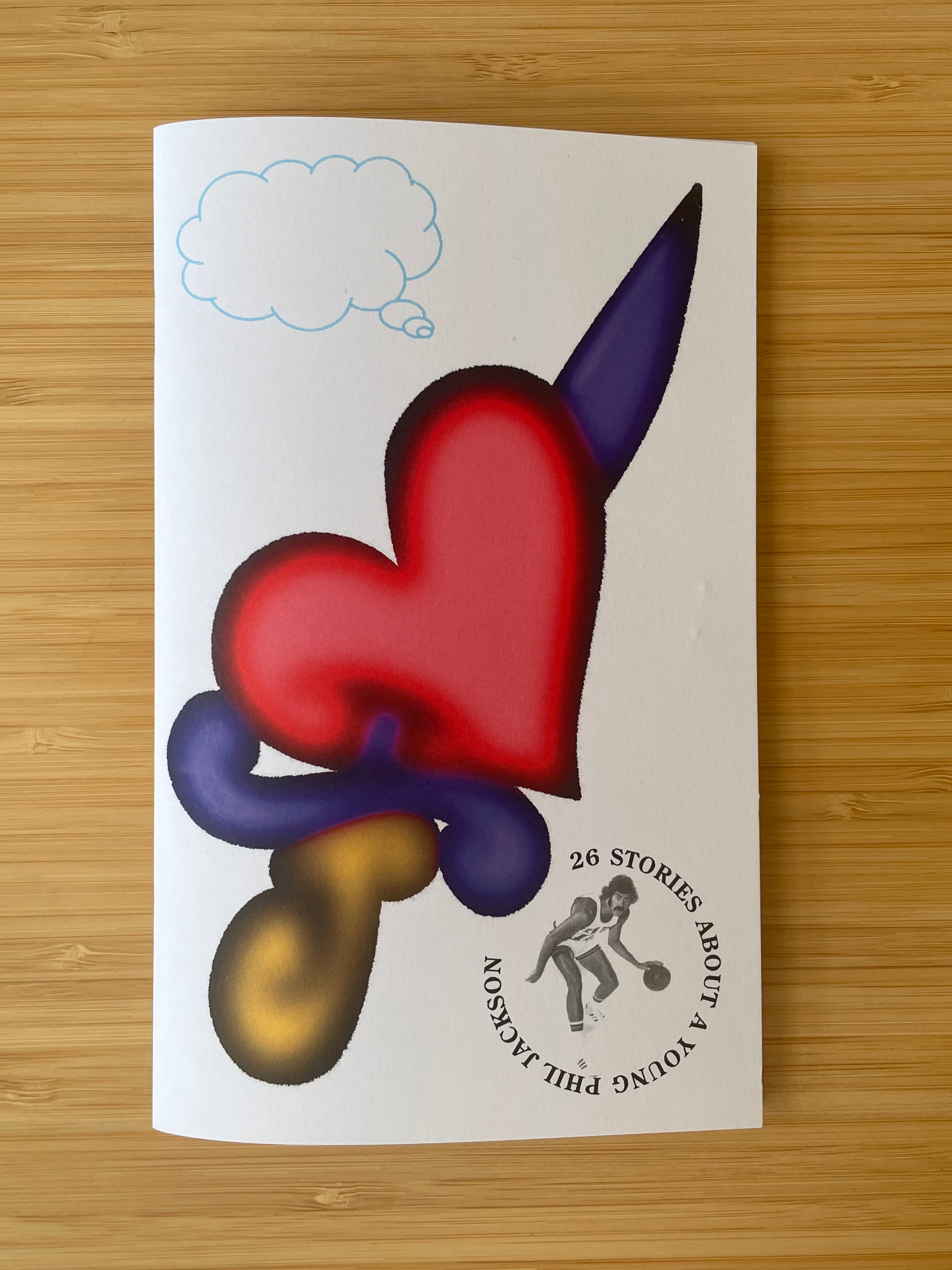 26 Stories About a Young Phil Jackson
is an innovative, filthy short story collection and audiobook with memories of an NBA semi-legend during the '60s, '70s and '80s. Ex-lovers, teammates, rivals and a plumber recount how Jackson stole their ideas and broke their hearts for personal gain. Recommended for basketball fans and haters alike: Anyone haunted by the ghost of a toxic charmer will find something to enjoy.
26 Stories…
is written by Molly Rosen Marriner, illustrated by Ivan Kazukov, designed by Zhdan Philippov, edited by Jane Justice Leibrock (text) and Chris Mosson (audio), and voice over'd by a fleet of 26 actors: the book is envisioned so that each page has a QR code to enjoy a recorded reading of each story.
pages: 40
dimensions: 4.25" x 6.87"
published: March 2023
Order options:
- Standard Phil — Just the book
- Eleven Rings Edition — Limited, deluxe edition which comes with a Kazukov sticker pack so you can vandalize photos of the Phils in your own life
- Molly's Body — Molly's body of work about…her body, neatly wrapped up in a
Live Through This
-inspired bow. Includes everything in the Eleven Rings Edition, PLUS
Memories of Fat Camp
, a zine which explores what two summers at weight loss camp, binge diet and exercise, and late '90s culture did (and continue to do) to Molly, featuring loving participation and interviews from her parents, sister, and childhood BFF